Photos
For more pictures of writer Gaëtan Brulotte, see the French version of this site under
Photos.
Gaëtan, left, made by France Chevalier dans l'Ordre des Palmes académiques (Knight in the Order of Academic Palms), the oldest and one of the highest French civilian honors. At investiture ceremony presided over by Mr. Philippe Létrilliart, Consul General of France. The event took place on March 26 2014 at the University of South Florida in Tampa.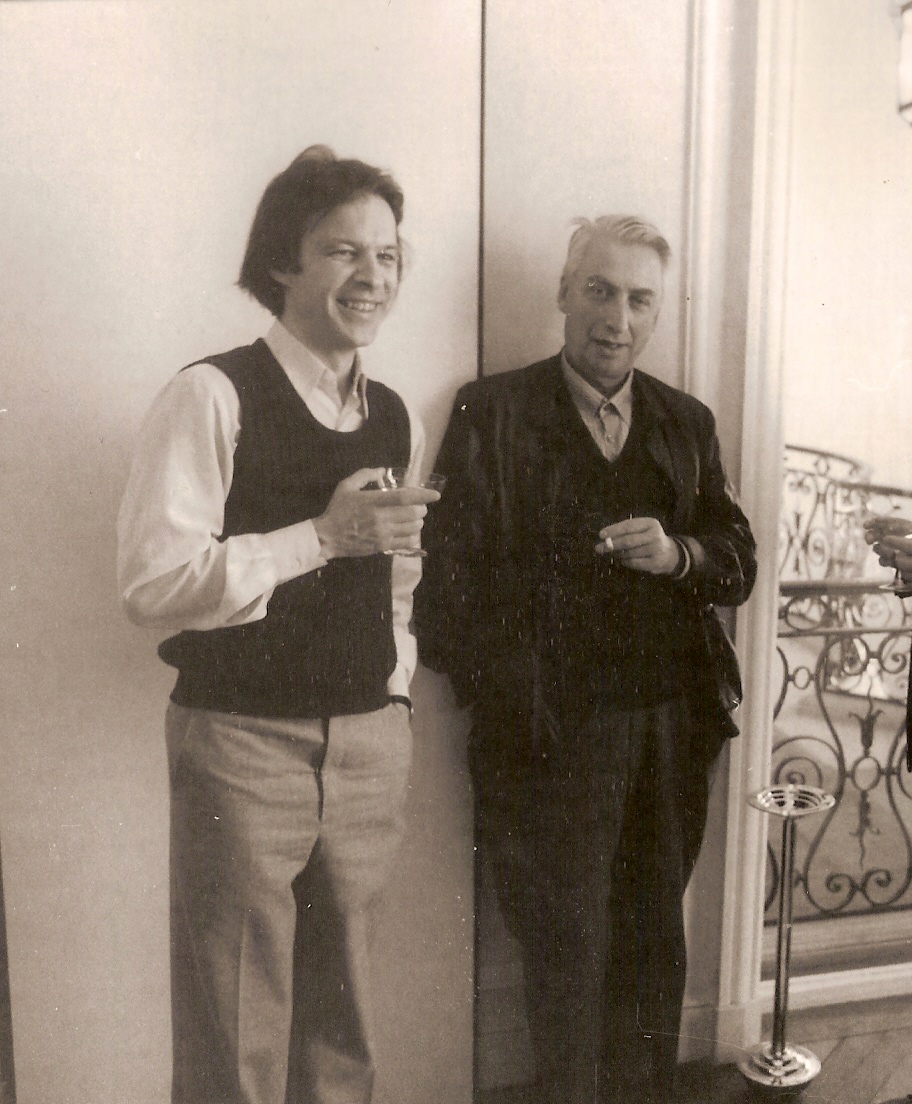 Gaëtan, left, with Roland Barthes, his Ph.D. dissertation director, after the defense, Paris 1978.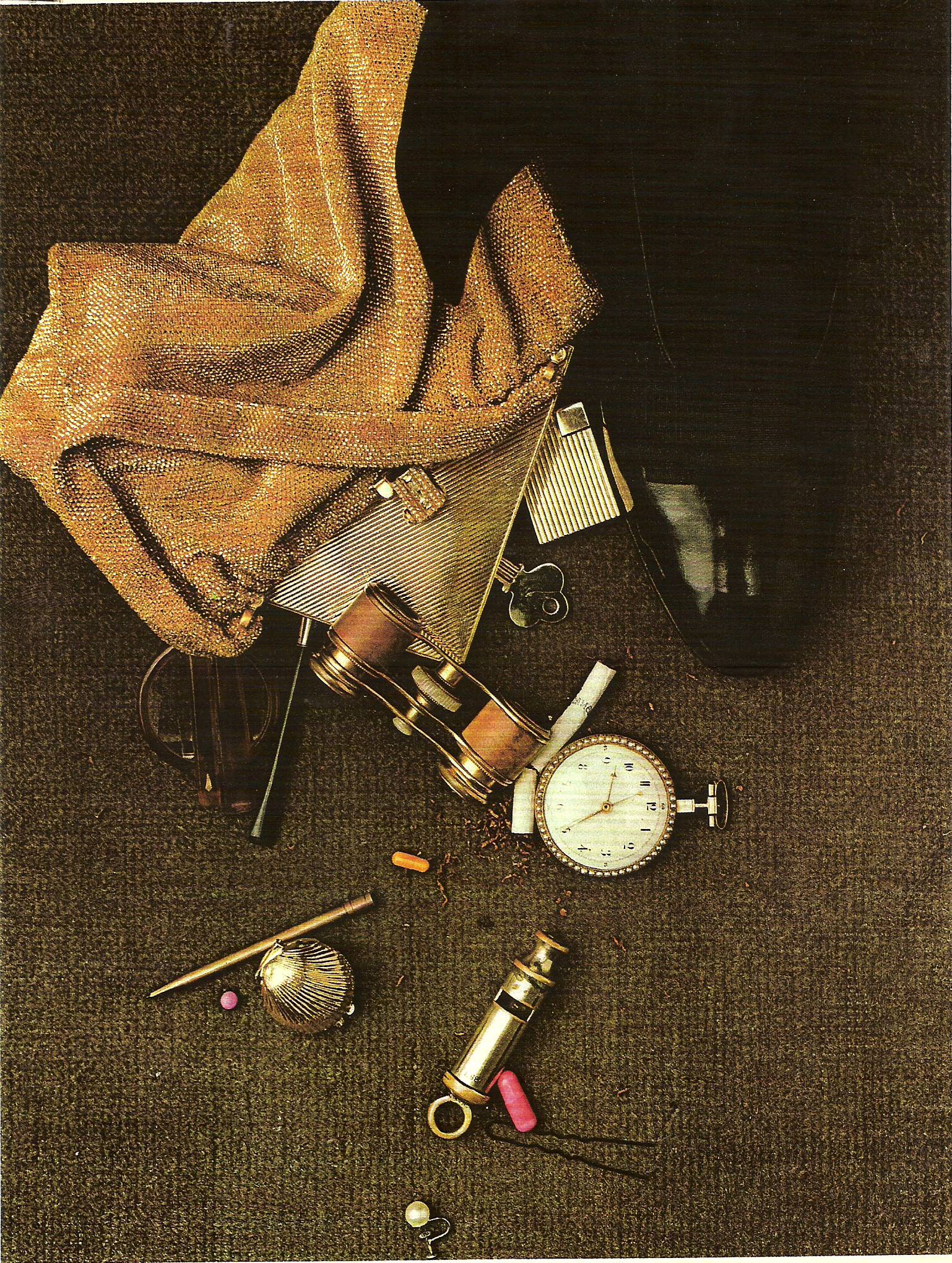 Irving Penn. Theatre Accident, 1947. Inspired the short story "Le sac à main" in La Vie de biais.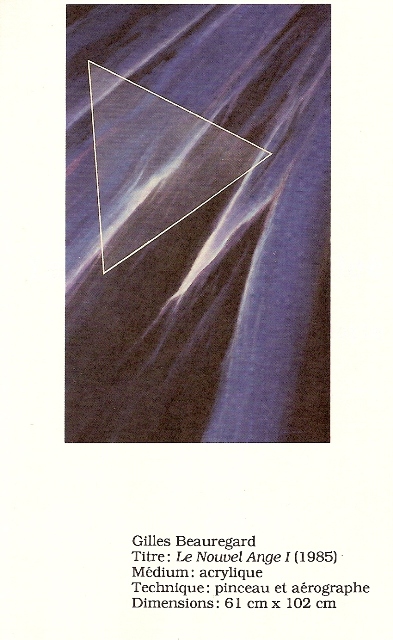 This painting by Beauregard inspired the short story "Les Triangles de Chloé" in La Vie de biais. Click on link to read an English translation of a short version of it.